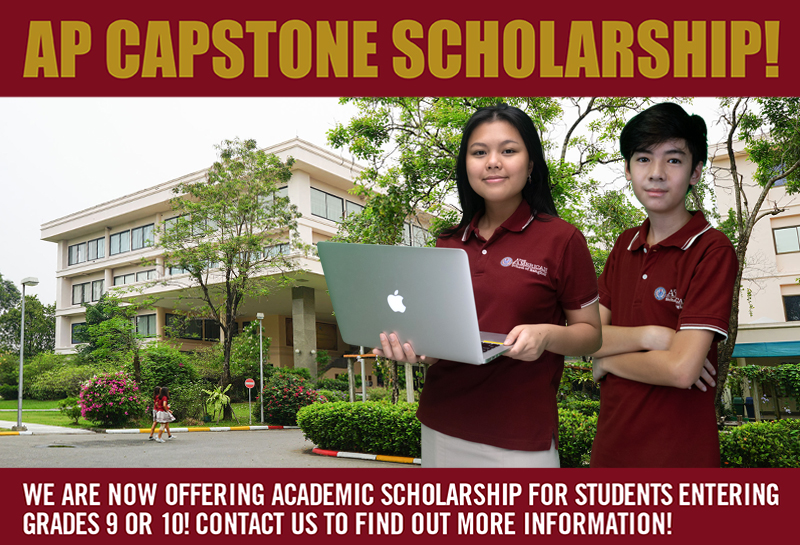 We are a day and boarding international school in Thailand. Our international school is now offering academic scholarship for students entering grades 9 or 10! 
AP courses give students the opportunity to challenge themselves with more rigor equivalent to that of college or university level courses.
Contact us to find out if you qualify for our AP Capstone Scholarship by sending an e-mail to  Mr. Martin Grand at [email protected].