High school students may also enroll in the Advanced Placement (AP)
Advanced Placement courses give students the opportunity to challenge themselves with more rigor equivalent to that of college or university level courses. In conjunction, students who desire additional academic depth may opt to participate in the AP Capstone Diploma Program and AP International Diploma Program. Students who meet the program requirements will be awarded the Capstone Diploma or the International Diploma.
Rather than teaching subject-specific content, the AP course sequence (AP Seminar + AP Research) develops students' skills in research, analysis, evidence-based arguments, collaboration, writing, and presenting. Students who complete the two-year program can earn one of two different AP Capstone awards. Students who earn scores of 3 or higher in AP Seminar and AP Research and on four additional AP Exams of their choosing receive the AP Capstone Diploma™. Students who earn scores of 3 or higher in AP Seminar and AP Research but not on four additional AP Exams receive the AP Seminar and Research Certificate™.
​​​​​​​

​​​​​​​
​​​​​​​​​​​​​​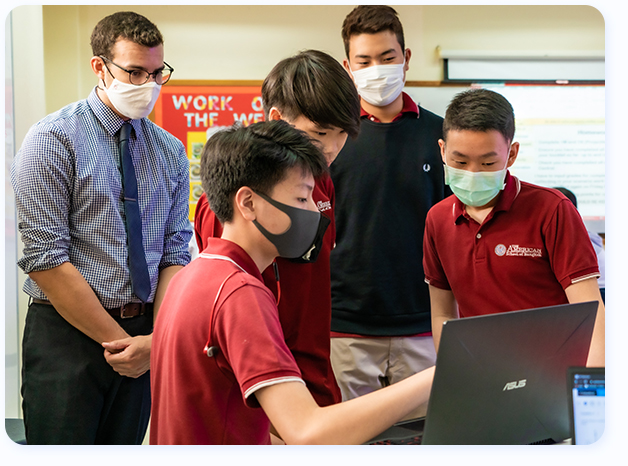 ASBGV also offers the AP International Diploma. A student could achieve both the Capstone Diploma and International Diploma in addition to their high school diploma if they choose. The International Diploma program is offered to students in international schools around the world and is awarded to students who are able to score a 3 or higher on 5 or more AP Exams in specified categories. It is designed to recognize students who display exceptional achievement across a variety of academic disciplines and can demonstrate proficiency in at least two languages. ASB offers courses in several content areas (Language, Global Perspective, STEM), either in regular classes or as an independent study, either ways our students have the opportunity to achieve this recognition.

​​​​​​​