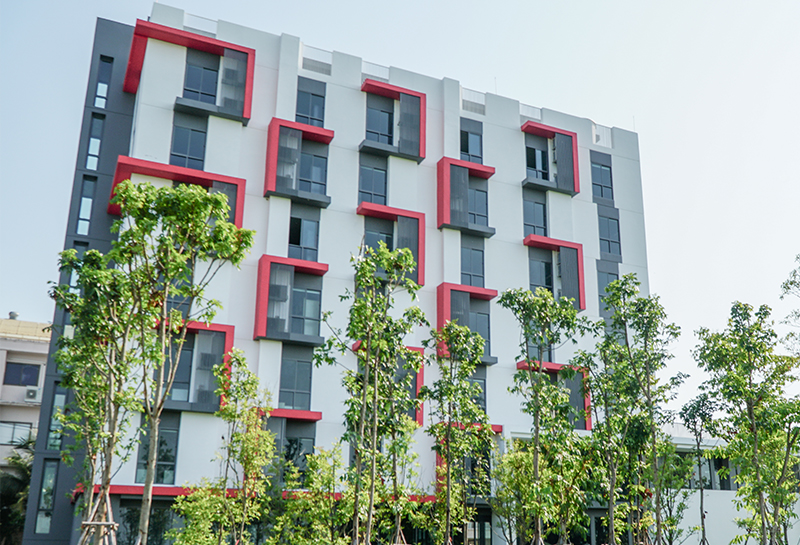 The American School of Bangkok was founded in 1983. We are an international school that offers an  American curriculum education for nursery to grade 12 students. We are accredited by WASC (Western Association of Schools and Colleges), and The Thai Ministry of Education. 
ASB Green Valley produces top academic students who are consistently accepted to some of the best universities in the world for over 30 years. Our academic counselling team offers guidance. expert advice and support in preparation for life after ASB Green Valley. Most of our graduates are offered scholarships to many leading universities.
This international School is located in a beautiful gated community. It offers spacious classrooms, with modern amenities to ensure our students get the best educational experience. ASB Green valley facilities include 2 swimming pools, 3 gymnasiums, weight room, dance studio, separate boys and girls dormitories, music studios, computer and robotics labs, a climbing wall, and indoor and outdoor golf training facilities. 
We encourages our students to live like one big family. We provide a supportive environment that motivates our students to reach their full potential. The curriculum at ASB Green Valley will challenge learners to get to be the best they can be. We offer AP (Advanced Placement)  programs to our highschool students which gives them a chance to earn college credit while still in highschool. 
For our local and international students, there are two separate dormitories for boys and girls. The girls dormitory is a new modern building that was opened in April of 2021, and the boys dormitory was completely renovated before the start of the 2020-2021 academic school year. There is a full time nurse in the dormitory as well as a staff of "dorm parents" that offer 24 hour support and guidance.