The American School of Bangkok Green Valley Campus is an IB World School offering the IBDP. The Diploma Program (DP) is a curriculum framework designed by the International Baccalaureate (IB) for students in the last two years of high school. 
IB students graduating with the IB diploma are able to study in universities all around the world, often with advanced credit. The program equips students with tools needed to succeed at college. In particular, students gain self-confidence, research skills and the ability to manage their time. More importantly, they have developed into internationally minded individuals and global citizens.
What is the curriculum of the DP?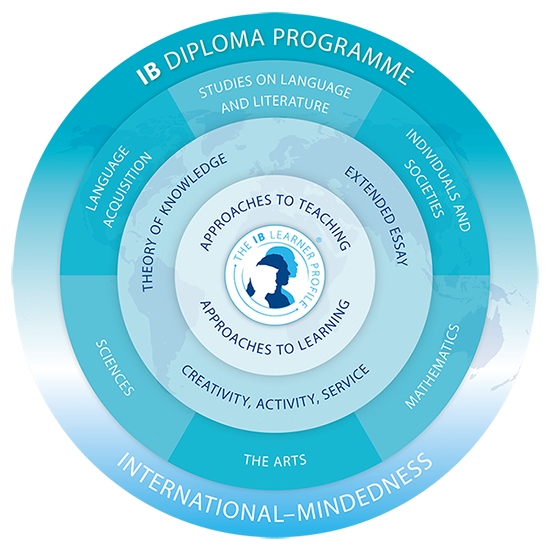 Diploma Program students study six subjects (three at standard level and three at higher level) over two years and complete three additional requirements: the theory of knowledge (TOK), the extended essay and at least 150 hours of CAS - creativity, activity and service tasks outside of the classroom.
Theory of knowledge (TOK)
TOK is an interdisciplinary course designed to help students question and understand how they know what they know. Students study how individuals from various disciplines view the world in order to develop their own ways of thinking. By stimulating analysis of knowledge across disciplines, TOK seeks to help students make sense of school and the world.
Creativity, activity, service (CAS)
CAS is an experiential learning component of the DP. Students complete a wide variety of extracurricular, community service and athletic options to fulfil this requirement.
Extended essay
The extended essay introduces students to the demands and rewards of independent work. Emphasis is placed on doing personal research and communicating ideas effectively in order to write a 4,000 word essay in an area of personal interest.
IB learner profile
The aim of the IB is to develop students into holistic and internationally minded individuals whose responsibilities go beyond academic success.
As such, the Diploma Program is committed to the development of students according to the IB learner profile